Posted by Michael Ramirez on 22nd Jan 2021
Often we get questions about hard drive trays for the various types of hard drives we sell or what systems the trays are compatible for. In this post I would like to go over some info that I think might help others understand drive trays to make sure they are purchasing a drive tray that is ideal for their configuration. Nearly all HPE Server enterprise hard drives come with a tray, but the trays are often abbreviated in the product title. With abbreviations such as "SC" or "QR" or "LP", its hard to determine exactly what tray comes with the purchased hard drive. For example, hard drives that have the abbreviation "NHP" means the drive is non-hot-pluggable, meaning it will not come with a tray. Before we discuss the different types of trays, we need to clarify two terms that often get mixed up, Hot-swapping and Hot-plugging.
What does Hot-Swap mean?
Hot-Swap means to pull out and replace a defective drive in the system while the system is currently running. Hot swapping is often used when a hard drive fails and needs to be pulled out of the system and replaced with another hard drive with very little interruption. This makes HPE SAS/SATA hot swap trays ideal for servers since hard drives can be pulled out of the system and replaced without having to power down. Simply open the tray and pull the drive out while the system is currently is running. You can then add or slot in another spare hard drive. In summary, Hot Swap drives can be inserted and removed from the system without having to stop, shut down or reboot the system.
What does Hot-Plug mean?
Hot-Plug means to add components to the system without having to stop, power down or reboot the system. Hot swapping and hot-plugging are not the same as hot swapping involves the replacement of a component while hot plugging is the addition of a component. Hot-Plug trays are often abbreviated "HP" and basically means the drive is ready to be plugged into the system. Hard Drives bundled with a hot-plug tray can be inserted into the system and configured to suit your configuration needs as soon as its plugged in.
Now that we clarified these two terms, let us examine some drive trays that are often used in configurations and are bundled with newly purchased hard drives.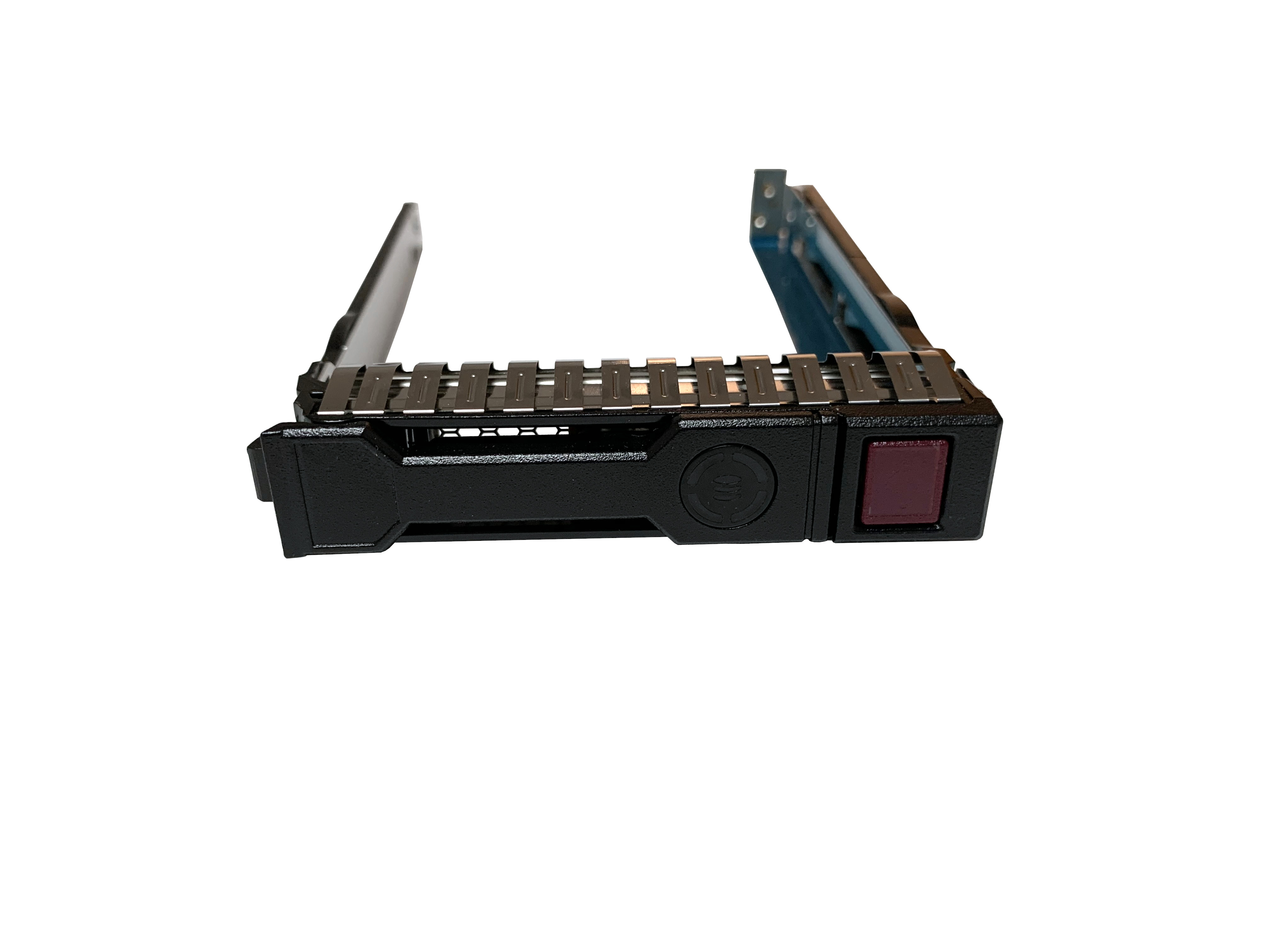 SmartDrive Carrier Trays
SmartDrive Carrier trays (SC) have Smart Carrier Authentication technology to verify that both the drive and carrier are HP-qualified options. This means that you would not be able to use the SmartDrive carrier with a third-party drive since the Smart Carrier Authentication will make sure users are using genuine HPE drives. HP SmartDrive carriers will not fit in ProLiant servers prior to Gen8 servers. HPE SmartDrive Carrier trays are available in 2.5 and 3.5 form factors. SmartDrive Carrier trays have part numbers which is the 651314-001 for 3.5 drives and 651699-001 for 2.5 drives.
HPE SmartDrive trays (caddys) have LED lights that displays the current status of your plugged-in drive. The beauty of SmartDrive Carrier trays is that they proactively warn against data loss meaning they display a "do not remove" icon which prevents you from pulling drives out of the system on the tray. SmartDrive Carrier trays also have an Activity ring that spins a green color clockwise to indicate the current drive activity. Pulling an active drive while it is writing data could lead to a signification loss of data. Finally, a Flashing Amber light will indicate that the attached drive is predicted to fail and a solid amber light means the drive has failed.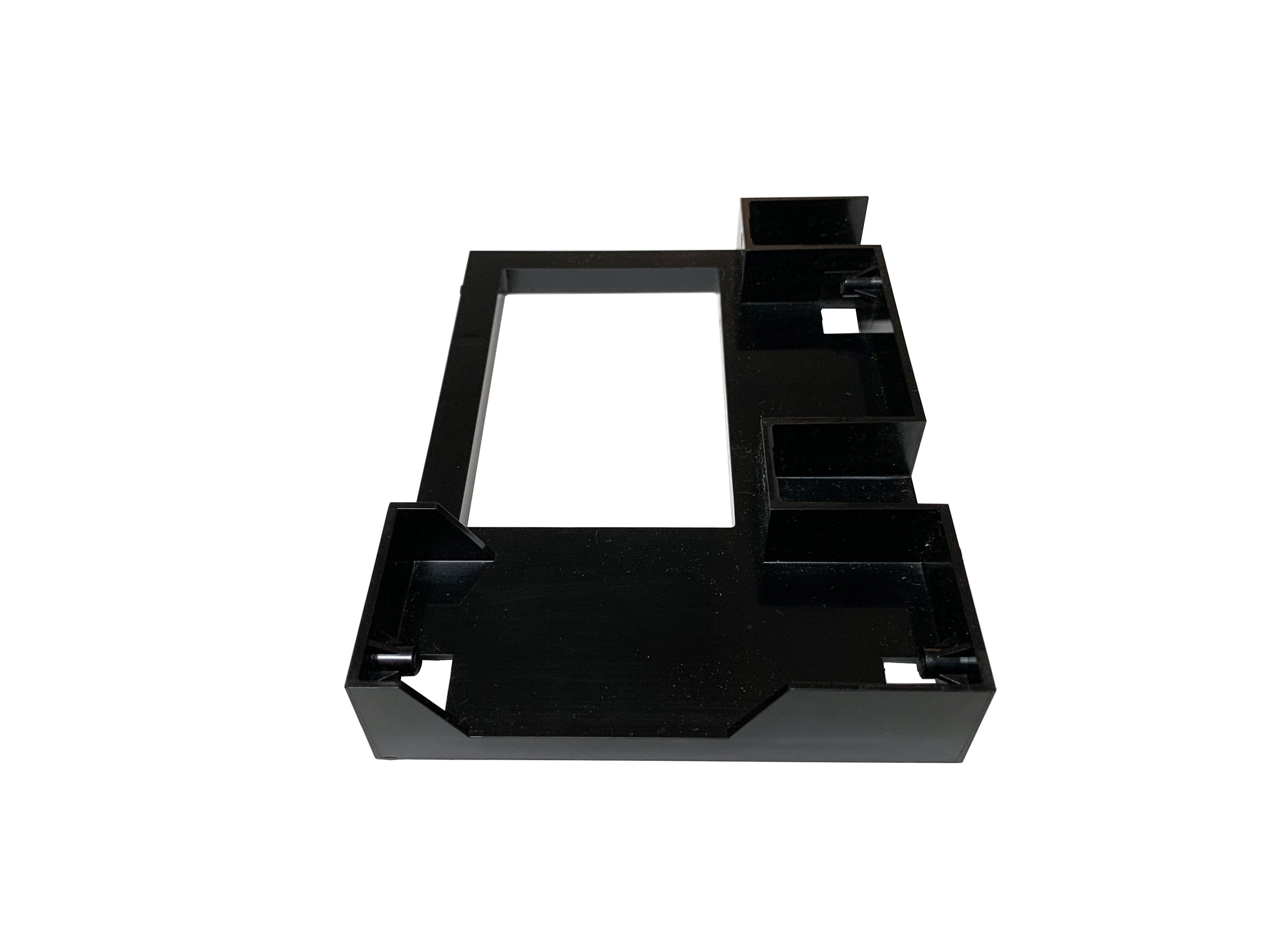 SCC Tray
SmartDrive Carrier Converter trays (SCC) tray adapters designed to house select 2.5 Inch hard drives and 2.5 Inch solid state drives. SmartDrive Carrier Converter trays are adapters used to convert form factors so you can place a 2.5 Inch hard drive (SFF) into a 3.5 Inch drive tray (LFF). When converting a 2.5" to a 3.5", you remove the drive and place it inside the adapter, then you screw the adapter into the SmartDrive Carrier tray. This allows you to place and use 2.5" storage devices in select ProLiant Servers with 3.5" (LFF) drive bays. Below is a 2.5 (SFF) solid state drive mounted on the 2.5 to 3.5 adapter converter that is attached to a 3.5 SmartDrive Carrier tray.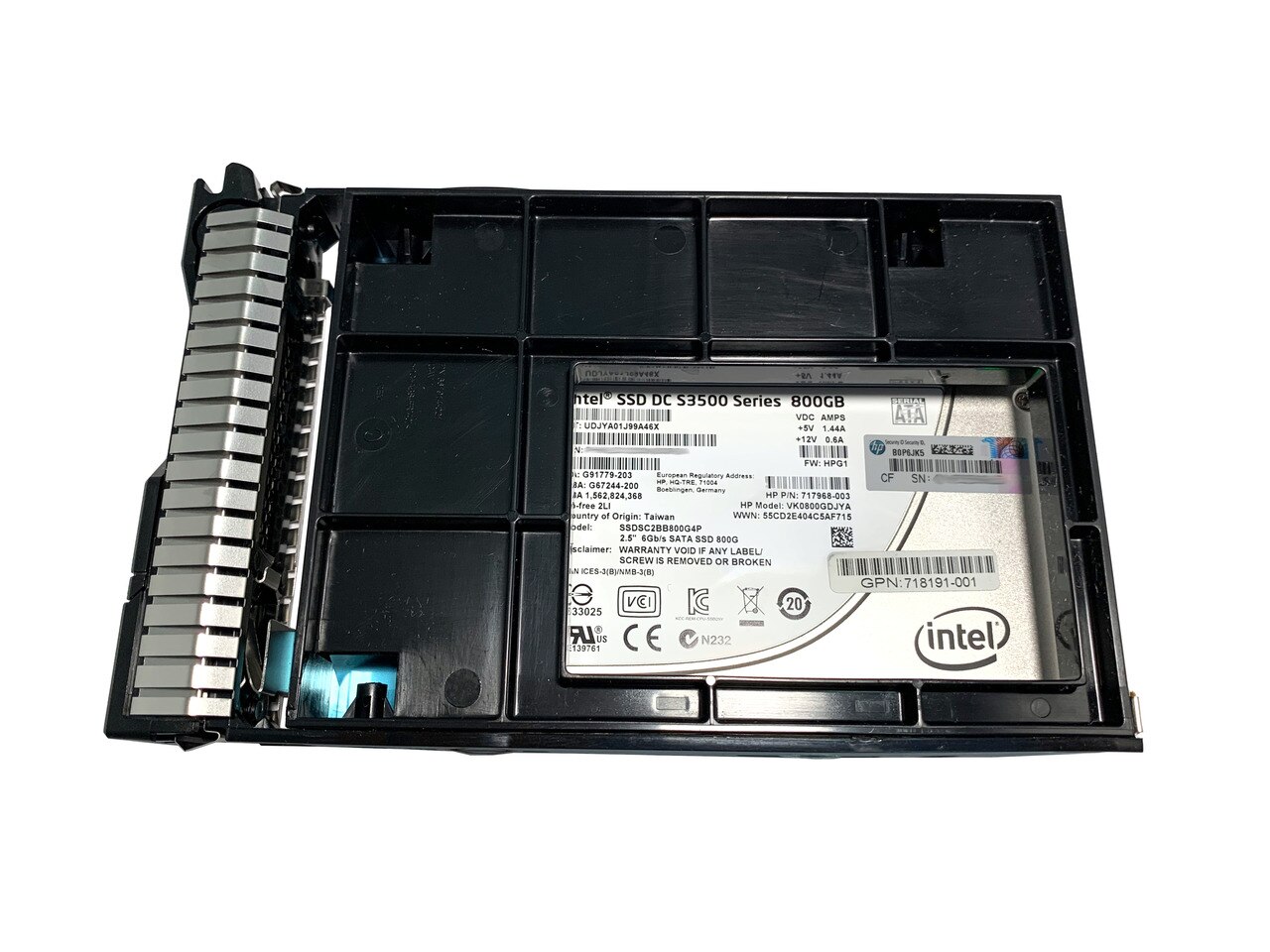 Apollo Drive Trays (Low Profile Trays)
Apollo trays (also referred to as Low Profile Trays) are compatible with select Gen10 HPE ProLiant servers and select HPE Apollo systems. Apollo drive trays are often abbreviated "LP" which stands for "low profile". Low Profile trays are only available in 3.5 large form factors. They are different from SmartDrive Carrier trays as they are missing the "do not remove" button and the Activity Ring. HPE Apollo Trays use very similar LED definitions and can predict if a hard drive will fail much like the SmartDrive Carrier trays. The part number for the Apollo tray (Low Profile) is 774026-001. Below is a general outline of the LED definitions for the Apollo tray.
The first LED is the Fault/Locate light that indicates the following Status:
Solid Amber: The drive has failed and needs to be replaced.
Flashing Amber: (once per sec) The drive has failed or a predictive failure alert has been received for this drive. Replace the drive as soon as possible
Flashing Blue: (Once per sec) The drive has been identified by a management application
The second LED is the Online/Activity LED which indicates the current activities of the drive:
Solid Green: The The drive is online and has no activity.
Flashing Green (4 flashes per sec) The drive is operating normally and has activity.
Flashing Green (Once per sec) The drive is undergoing activity such as Rebuilding, RAID migration, Logical drive extension or erasing.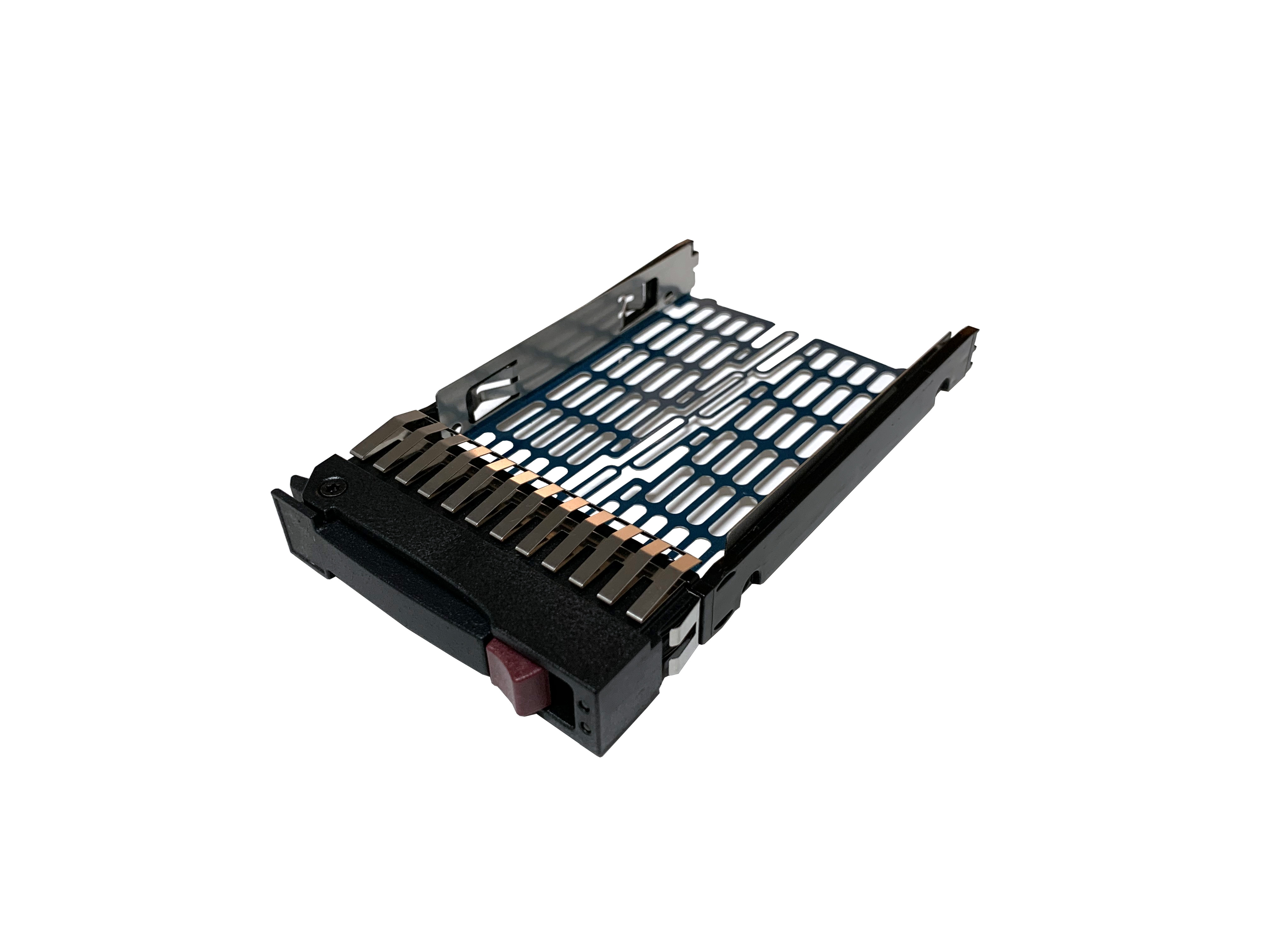 G7 Trays
Gen7 trays are hot-swappable SAS/SATA legacy style trays for Gen7 and older generation servers. These trays are often referred to as "G7 trays" and have a great range of compatibility as they are compatible with gen5/gen6 ProLiant servers as well which makes these trays very versatile. These trays often include a blue or silver bracket on the bottom called a "sled" which allows air to circulate throughout the drive. G7 trays are available in both 2.5 small form factor and 3.5 large form factor. The part number for G7 Drive trays is the 378343-002.
Quick Release (QR Trays)
Pictured in the drive above is a Quick Release tray (QR) often abbreviated QR in hard drive descriptions. These trays are silver trays that drives are inserted into and secured without the use of screws. The drives are instead secured by the tray itself and can quickly be released from the tray and pull out thus the name quick release trays. Quick Release trays are for both 2.5 and 3.5 form factors.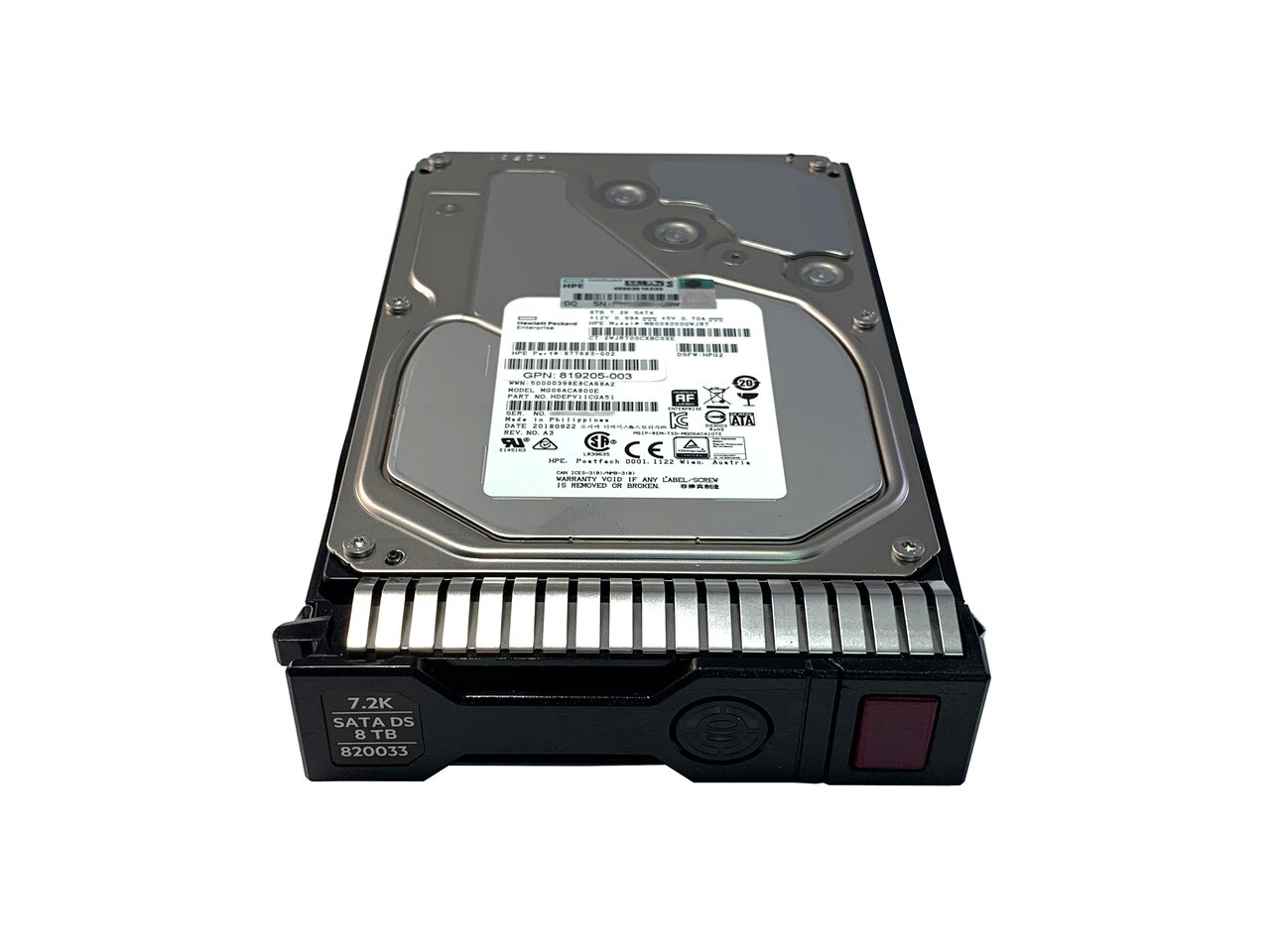 Part Stickers
Every Drive tray attached to a Storage System or Server will have a part sticker on them. The part sticker tells you what specific drive is plugged into your system as well as the specs of the plugged-in drive. Most of the time, the part sticker will be the spare part number of the storage device which you can easily search online to see the specs of the drive. Nearly every drive tray will have a part sticker that shows the storage device's spare part number on the tray. The drive above has the part number "820033-001" in the part sticker which is the spare part number of the hard drive. This makes it easier for end users and IT professionals to easily identify which drive needs to be replaced in their system as they can easily search the spare part number on websites such as HPE Part Surfer.
To conclude, there is a ton of trays for server hard drives that offer a different kind of functionality depending on your current configuration. For Gen8 ProLiant servers and older, most will use a SmartDrive Carrier tray and all hard drive titles will include SC in the product title to indicate that the purchased drive will be bundled with a SmartDrive carrier tray. We carry all trays above on our website and we only carry genuine HPE drive trays.